iPad POS

Your Merchant Company has partnered with POS Lavu to take full advantage of the technology built into the Apple iPad, iPod Touch, and iPhone.

Card Processing

Whether you need online credit card transactions, a wireless solution, credit card payments by phone, or the new iPad POS system, we have the solutions.

Merchant Services

Don't get locked into a long contract with high fees. Your Merchant Company has the experience to offer LOW COST and QUICK FUNDING.

Join The "Wireless Merchant" Revolution!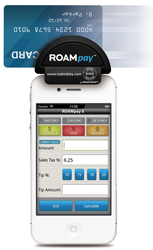 Your Merchant Company has partnered with processors who have been in business for over 18 years. We work with our customers' needs in mind, making sure they are offered the most reliable and affordable merchant services available. Always looking for cutting edge technology, we have united with POS Lavu to bring the latest innovations in merchant account services. We are now able to offer our customers a wireless merchant account that integrates current technology, making the new iPad point of sale system a global technology used on five continents. Faster, sleeker and more efficient, POS Lavu offers wireless credit card processing that not only takes advantage of current technology but is cost effective too.
We are committed to evaluating each business to customize a credit card processing system that meets your specific requirements. In addition to the new iPad credit card system, Your Merchant Company provides a full range of credit card processing services and electronic processing services that include Credit, Debit, EBT, Check Conversion with Guarantee, and Gift & Loyalty Card Solutions. This is all done in the most effective manner possible. As a new business, you can take advantage of today's leading technology to begin accepting credit cards right away. If you already accept credit cards, Your Merchant Company will guarantee significant savings on your current fees. It's that simple.

As Featured On FOX TV "Kitchen Nightmares"

What Our Clients Say About Us
[CTSOP=SETTING1-GROUP1]