High Risk Does Not Mean High Fees!!!
Now Approving Medicinal Marijuana Industry
If your business is classified as "high risk" Your Merchant Company can help you get approved to process credit cards no matter what. The type of business you own, credit history, or problems with your processing history can all affect your ability to get approved. At YMC, we specialize in high risk accounts and are here to help.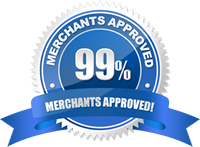 Your business might be considered high risk if it fits into one of these categories: adult websites, car auction, casino, collection agency, discount medications, escort services, herbal supplements, herbal vitamins, high charge backs, high volume merchant account, import/export trading, international merchant account, massage parlors, membership services, multilevel marketing company, MLM company, online car auction, online car dealership, online dating sites, online pharmacies, pawnshop, penny auction, pharmacies, recurring billing, software download companies, timeshares, travel agencies, vitamins.
Not sure if your business is high risk? Here are some examples of high risk businesses:
Adult Websites
Car Auction
Casino
Collection Agency
Discount Medications
Escort Services
Herbal Supplements
Herbal Vitamins
High Charge Backs
High Volume Merchant Account
Import/Export Trading
International Merchant Account
Massage Parlors
Membership Services
Multilevel Marketing (MLM) Companies
Online Car Auctions and Dealerships
Online Dating Sites
Online Pharmacies
Pawnshop
Penny Auction
Pharmacies
Recurring Billing
Software Download Companies
Timeshares
Travel Agencies
Vitamins